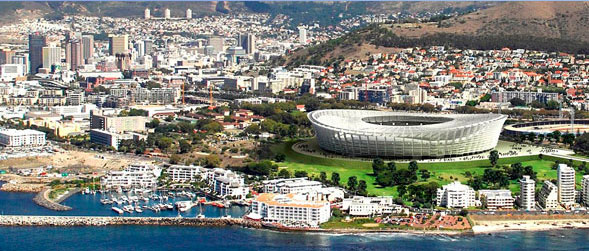 South Africa is one of the most geologically prospective countries in the world. South Africa has the world's largest reserves of Manganese, Chrome, Gold, Vanadium,and PGM's.South Africa holds 80% of the world's known manganese reserves as well as 72% of the world's known chromite ore reserves. It stands in number one position for the production of platinum, chrome, manganese and vanadium. Mining in South Africa is considered as the most powerful source of industrial development of the country.
As the world's fifth largest producer of coal and second largest exporter, South Africa will continue to play a pivotal role for Indian Steel, Cement and Power companies looking at fuel security. South Africa's Richards Bay Coal Terminal (RBCT) is the single largest export coal terminal in the world with a design capacity of 91 million tons per annum. RBCT shares a strong co-operative relationship with South Africa's national utility, Transnet, which provides the railway services linking the coal mines to the port.
Approximately 64 Mt of coal was exported in 2010 out of RBCT and Indian companies took a sizeable 32 % of this pie. It is well known that South Africa exports its best coals and burns the poorer ones in power stations specifically designed to handle these coals' lower calorific values and their higher ash contents. But, strange as it might seem, export demand for those lower-quality coals seems set to increase as India builds new and efficient thermal power stations. With India's total thermal coal imports in 2010 recorded at 86.28 MT and the estimated imports for 2011 are set to be upwards of 100 MT, Indian Investors are now aggressively looking at South Africa is looking towards securing a large part this requirement and will soon overtake Europe as the largest buyer of South African coal.
Eternus with its strategic partnership with "Cadiz Holdings", is in a privileged position to access most of the quality mining transactions emanating out of South Africa. Cadiz is one of the premiere investment banks of South Africa in the resource and energy space and manages more than $8 Billion of funds. This strategic alliance permits us to deploy our resources, talent, and experience early in the transaction process which gives significant competitive advantage for our clients, increasing the odds of closing a successful transaction.